Versatile and Reliable Solution for All Your Diapering Needs

Overview of the diaper: Premium Features




Waterproof Diaper Cover

One Size (7-35 lbs) -> Fits Your child from birth until Potty trained

All Diapers Come with a set of Tank Inserts

Dark Colour -> No Stains Ever

Belly Band (Prevent leaks for boys and Belly Sleepers)

Guide Snaps - graphic that shows how the guide snaps work to get an even fit

Introducing a Diaper System with Custom Absorbency and Reusable Components

Revolutionary Tank Inserts




Holds 220 ml (7.5 Oz) of Moisture

Snap In Inserts (No Stuffing & Quicker Diaper Changes)

5 Materials (Charcoal, microfiber, BSDL, Bamboo terry, PUL) & 9 Layers

Custom Absorbency (Use the small insert for kids less than 3 months and double up as the child gets bigger)

Less Laundry (Tank inserts have a waterproof layer, preventing the diaper cover from getting wet, so you can use the same diaper cover between diaper changes)

Less To Buy (Since you can reuse the diaper cover multiple times. Just buying more Tank inserts gets you more diaper changes)

Tailored Solutions for Optimal Results

Wash Instructions: Effortless Cloth Diaper Cleaning




Wash in 3 easy steps

No Special Detergents Needed. Tide recommended.

Cloth Diaper Specialists to give you a customized wash routine based on your water quality (soft or hard) and washing machine

Wash and Dry Magnet Included with your first order

Discover our Convenient Solutions for Overnight Diapering and Storage

Streamlined Overnight Diapering System




Overnight Inserts

Reusable & Disposable Lil Shiits for Poop Disposal

Large Drawstring Wetbag for Storage at home

Convenient Cloth Diapering

How Many Cloth Diapers? Find the Perfect Pack for Your Needs




Get a Trial Diaper to see and feel the quality and to know that we walk the talk

Day Packs - enough cloth diaper and inserts for 1 full-day of cloth diapering

Recommended 3-day Packs, so you can wash your diapers every 3rd day

Minimum 2 Day Packs if tight on budget

1 Day Pack if you are Cloth Diapering Part time

Your Cloth Diapering Journey Made Effortless

Exceptional Customer Support




God Forbid Guarantee

1-year warranty (All Lilhelper products are backed with a 1-year warranty on all manufacturing defects)

Apps for everything (All questions about washing, leaking, fitting are given through web apps that you can use any time for free)

Phone, email support by cloth diapering parents like yourself
Lil Helper has built its success on a solid foundation of the gratuitous use of gifs, poop-jokes, and chocolate-based bribery… oh and these diapers (you should really try them out).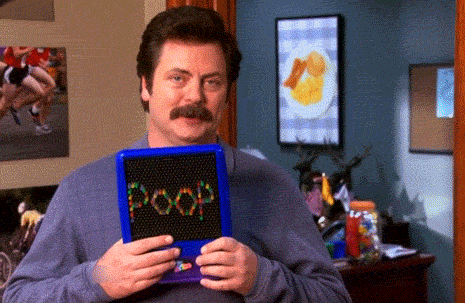 FAQ

Have more questions? I guarantee our resident poop-gurus (a.k.a the cloth diaper moms who run Lil Helper) have heard them before.

Full FAQ Page

Newbie Guide

Sorry. This limited time trial offer is only for 1st time customers who've never tried a Lil Helper Cloth Diaper. If you have used a Lil Helper cloth diaper before, you can attest to the fact that it is a quality product, backed by passionate customer service and it would please us to bits if you get one of our other packages. This offer is specifically for the folks who are on the fence about Lil Helper as a company and not sure what to expect from the product.

Sorry, this offer is for personal use only. You can certainly invite your friends and family to take advantage of this fab offer but they cannot buy for them as gifts. The Shipping & Billing Address needs to be the same and a personal residence or we will cancel the order and refund your money.

Our trial diaper is safely on its way to you. The average shipping time is 2-4 weeks for trial diapers in Canada. Only the trial diapers take this long as we send them out with Letter Mail- the only affordable way in Canada to send out 1 or 2 diapers. Anything else you order from us will reach you in just 4-6 days- I promise! Mohammed, CEO, made the following video explaining why we ship trial diapers in this manner: https://www.youtube.com/watch?v=5WtKR4lSIhA I know it's hard to be patient with epic fluff in the mail!